WHY CHOOSE OUR REVOLUTION GUN PRO ?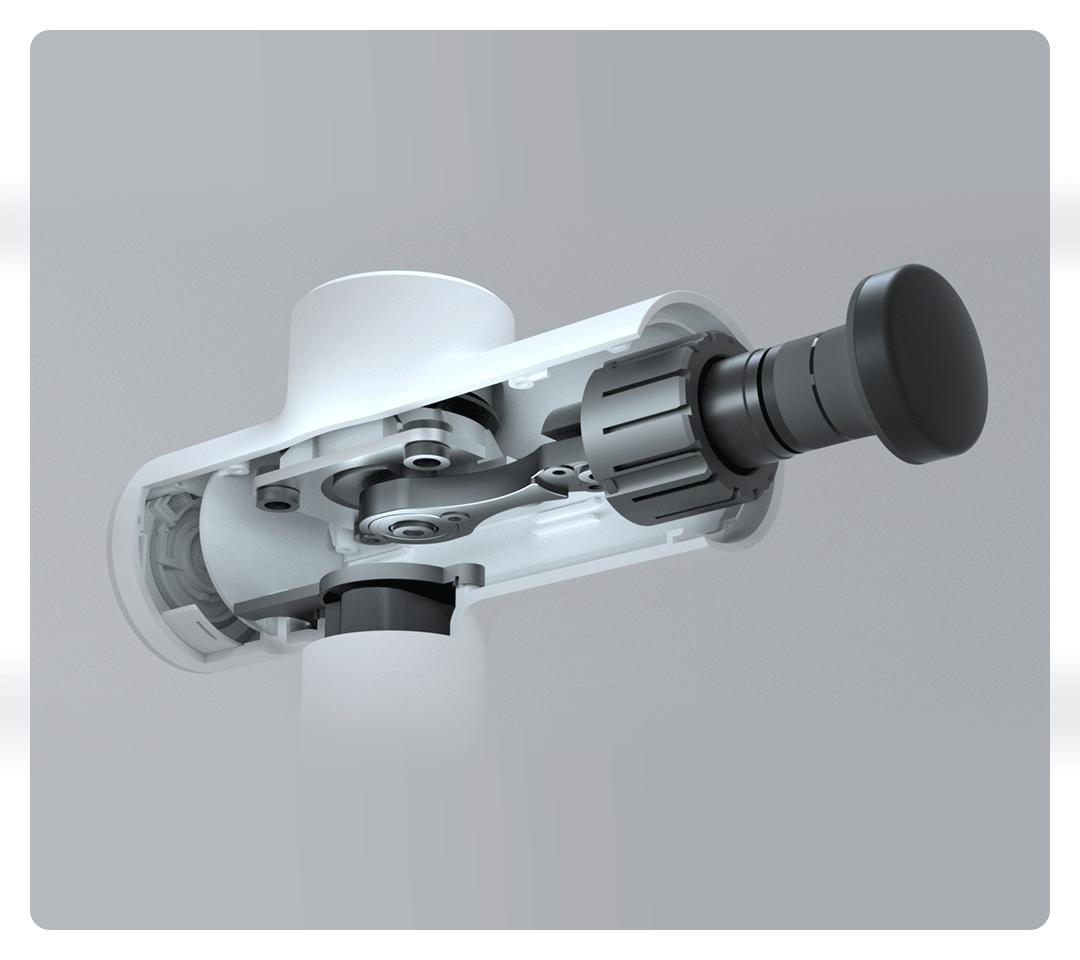 THE PROFESSIONAL-APPROVED FORMULA
This technology is used by professionals to warm up, recover and also relax. Why won't you benefit from these advantages too?
Our REVOLUTION GUN Pro uses the percussion and vibration system to go deep into muscle tissue, allowing your body to recover faster. The massage gun also helps to eliminate knots and various deep muscle tensions. Two minutes on each muscle group (arms, glutes, legs) will help you relax and calm down. 60 min of deep massage would be equivalent to seven hours of sleep.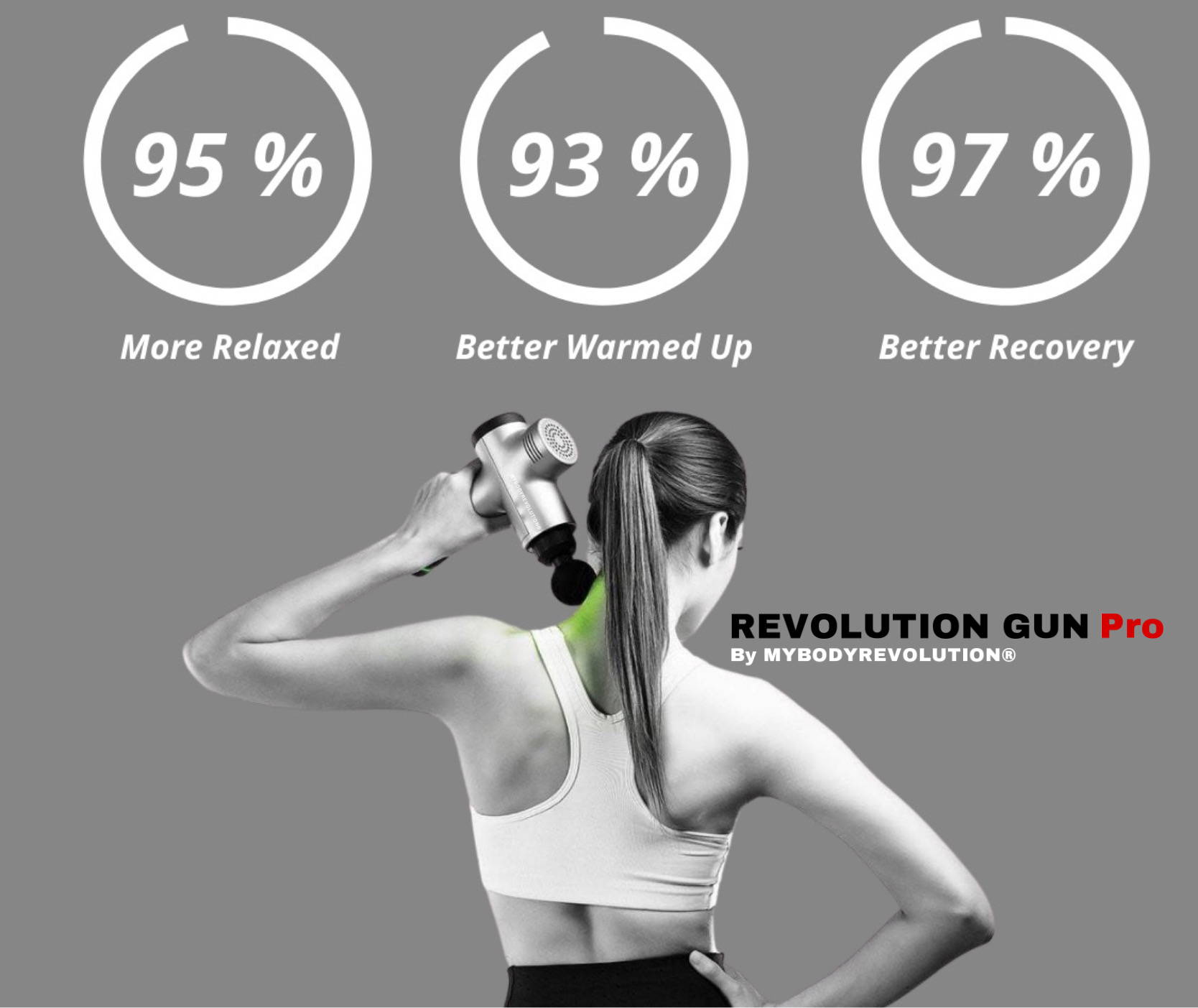 - 1 REVOLUTION GUN Pro
- 1 Storage bag
- 1 USB-C charger
- 6 Massage heads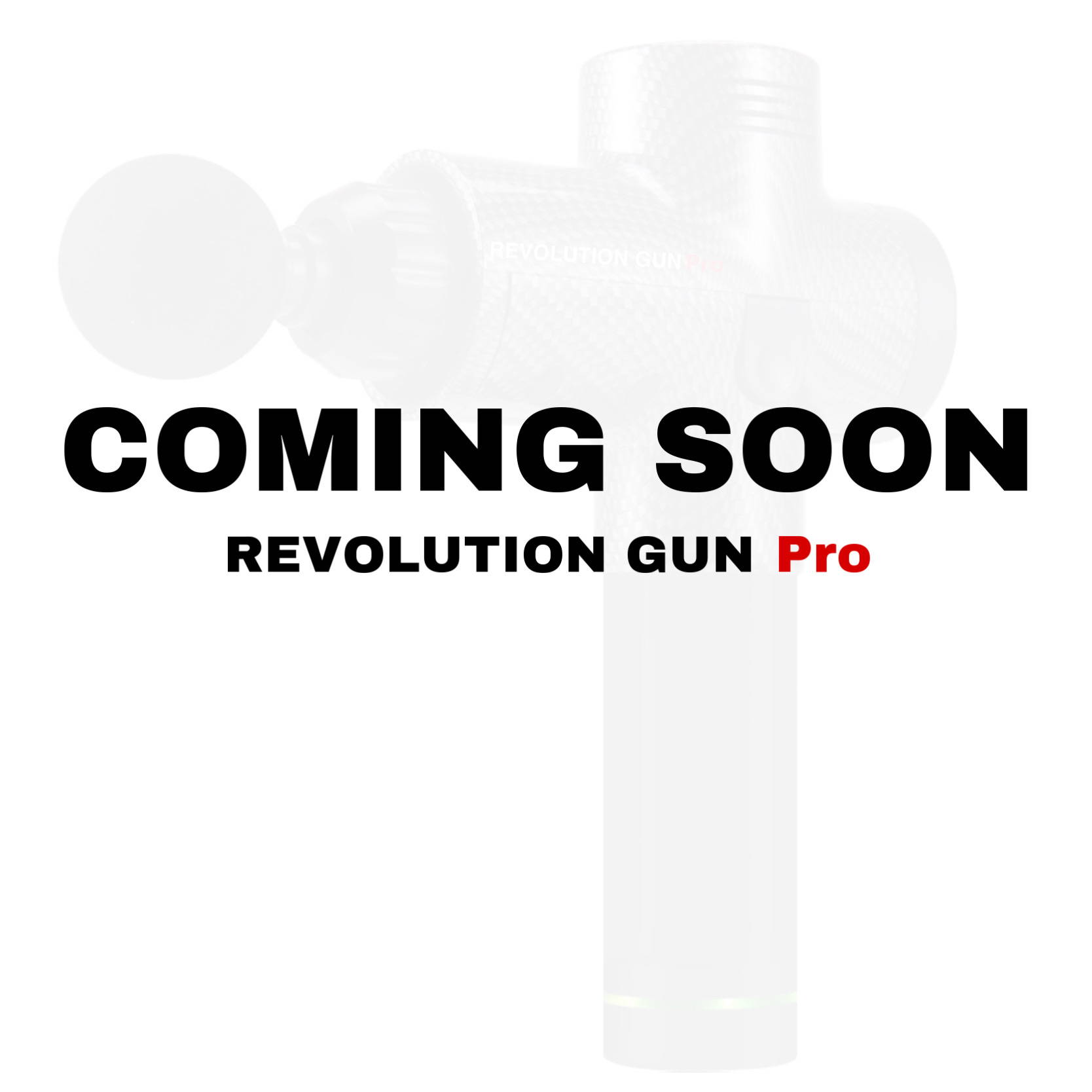 DR. COLIN TODS (chiropractor)
High frequency percussion promotes muscle relaxation and thus acts on stress reduction and improved sleep. Sixty minutes of deep massage would equal seven hours of sleep. Percussion massage guns are calibrated to engage the deepest muscles. With their 40 vibrations per second, tensions subside and the body is relaxed.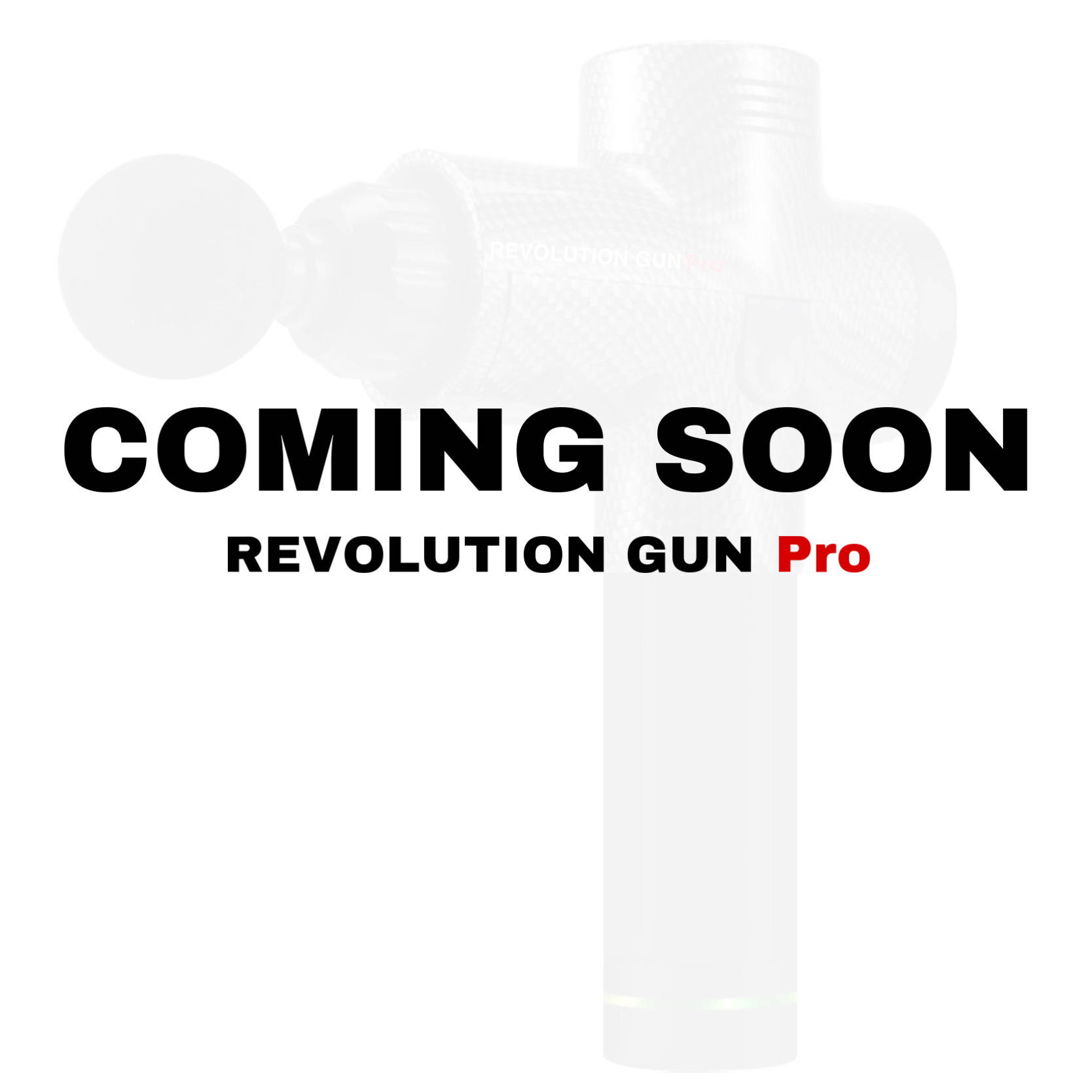 DR. BRAD THOMAS (osteopath)
Fascia is a very important tissue that envelops muscles, tendons and internal organs. Sporting exercise and bad postures cause us pain and muscle damage. The massage gun sends appropriate high frequency vibrations to reduce knots between muscles and fascia, relieve fatigue and prevent sports injuries.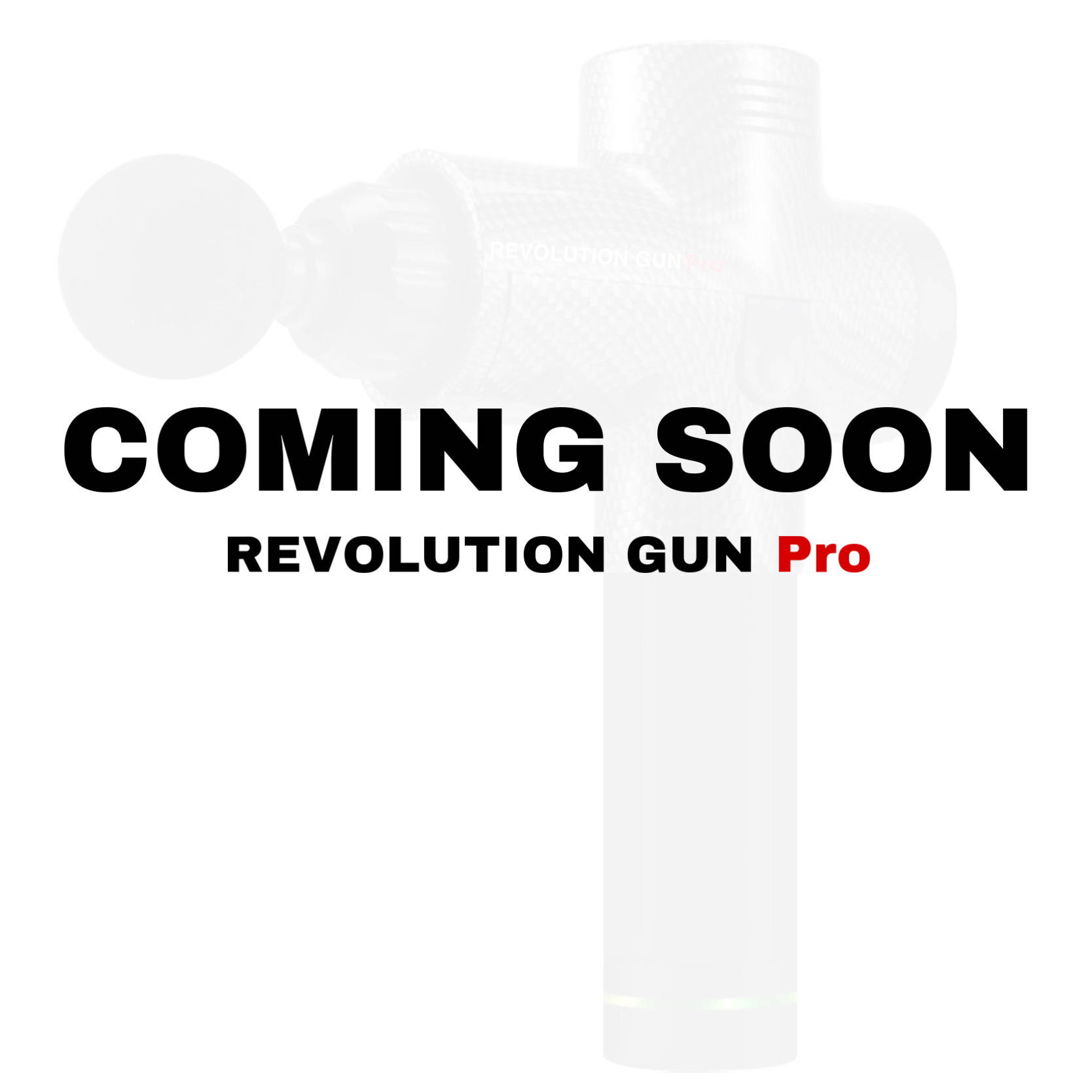 DR. JASON ANDERSON (Physiotherapist)
The massage gun is suitable for everyone.
As a daily massage.
Warming up to prepare your muscles: maximizing your performance while preserving the integrity of your muscles.
After an effort to recover faster while reducing your muscle aches.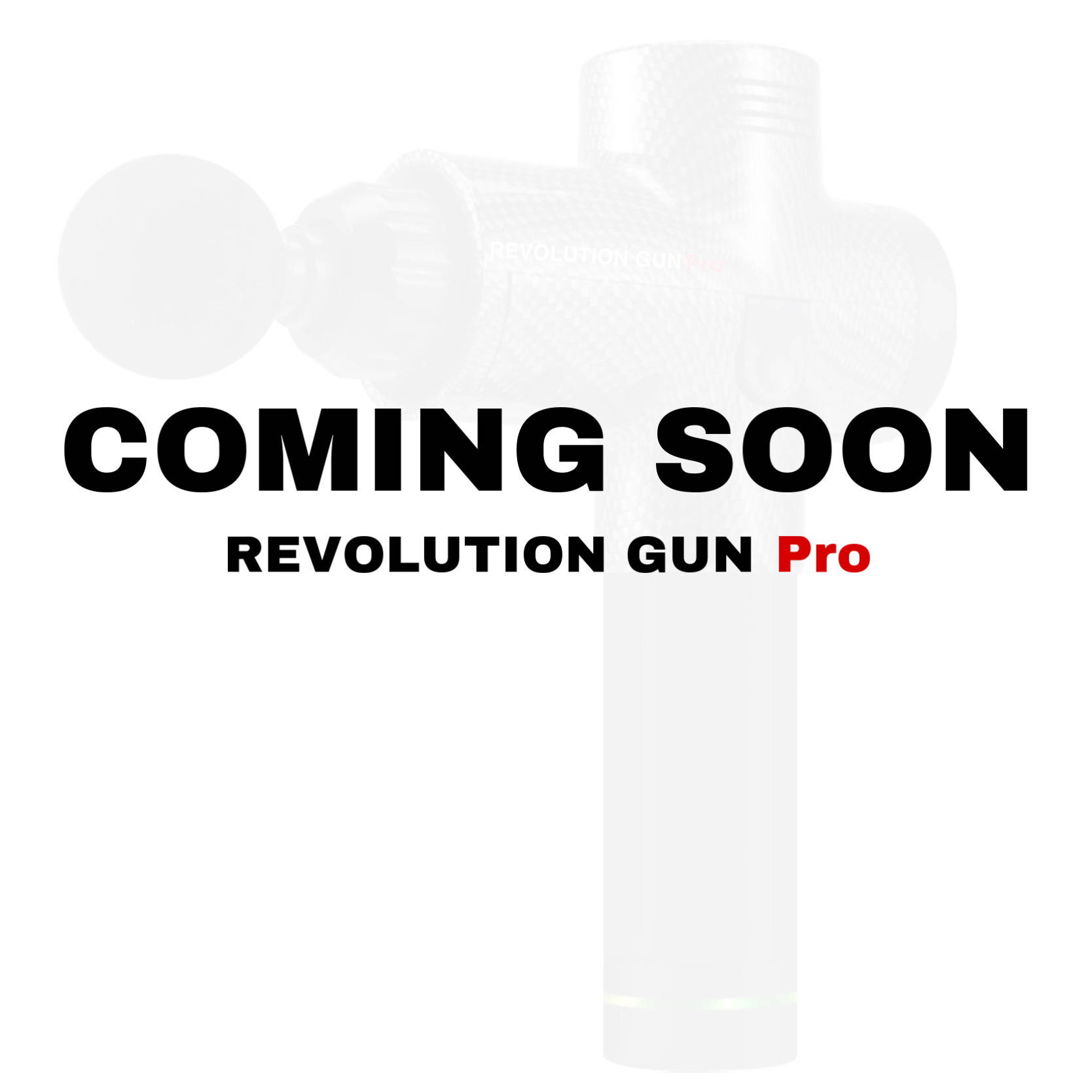 DELIVERED SAFELY THANKS TO OUR PARTNERS :

100% SATISFACTION GUARANTEED