FULL REVOLUTION REPLACEMENT GELS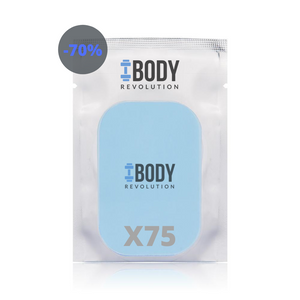 YOU WILL SEE THIS OFFER ONLY ONCE
This set contains :
➡️ 30 gel pads for abs + arms.➡️ 45 gel pads for the buttocks.
The pads allow optimal adhesion
of the electro-stimulators to the body surface.
They are
compatible with all our MYBODYREVOLUTION
products.
It is therefore
strongly recommended
that you purchase additional replacement pads in order to finish your program.